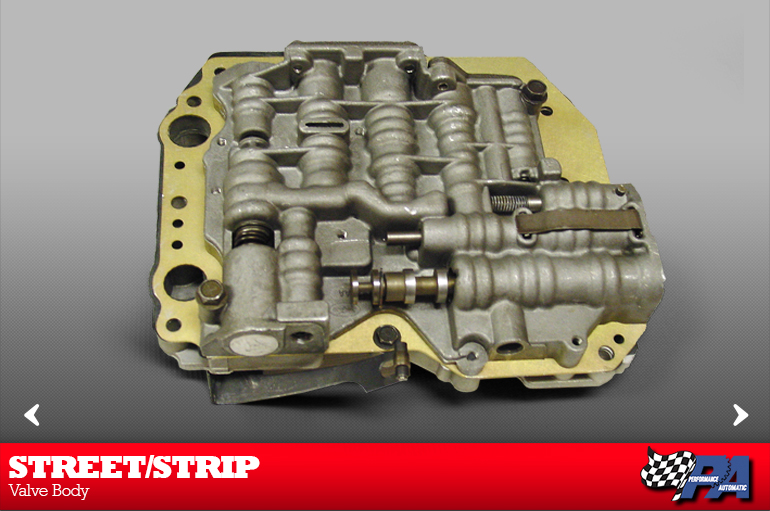 Representative image(s) may not reflect actual part number selected
The Performance Automatic street strip valve body is designed for everyday street driving and weekend trips to the drag strip. Automatic shifts in the drive position and will hold 1st and 2nd gear manually (C4, C6 and AOD Hold valve bodies only). Tire chirping shifts when you want it.

This valve body, which is featured in our Super Streeter transmissions, is a direct bolt in with no other modifications required.