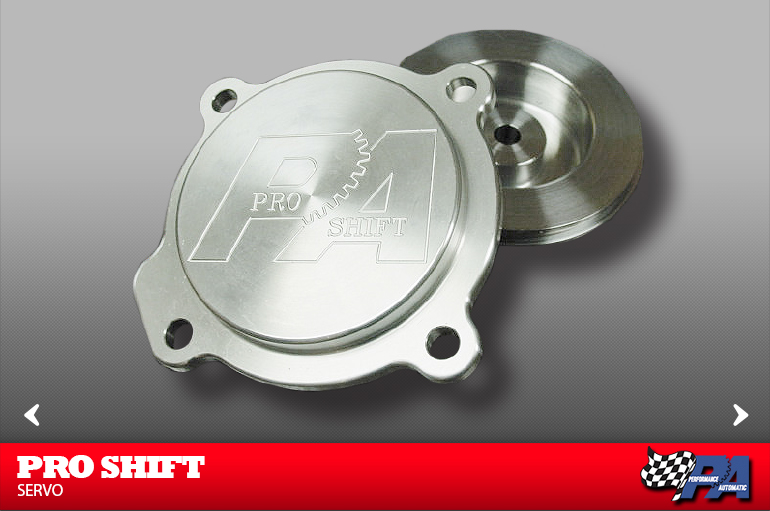 Representative image(s) may not reflect actual part number selected
Designed from the ground up, Performance Automatic developed a billet aluminum servo and cover employing permanent "lip" type seals to conform to various transmission case bores.

Minimal transmission fluid is used in the 1-2 and 2-3 shift ensuring positive shifts, extending clutch and band life and greatly reduces 2-3
flare up. The two piece billet servo, which will fit all trans shields, comes with an "O" ring seal in the cover and is constructed of high performance "6061 T6" aluminum to
eliminate warpage.

This Pro Shift servo comes with a "Guaranteed Forever" warranty and is
standard on all of our C4 transmissions.