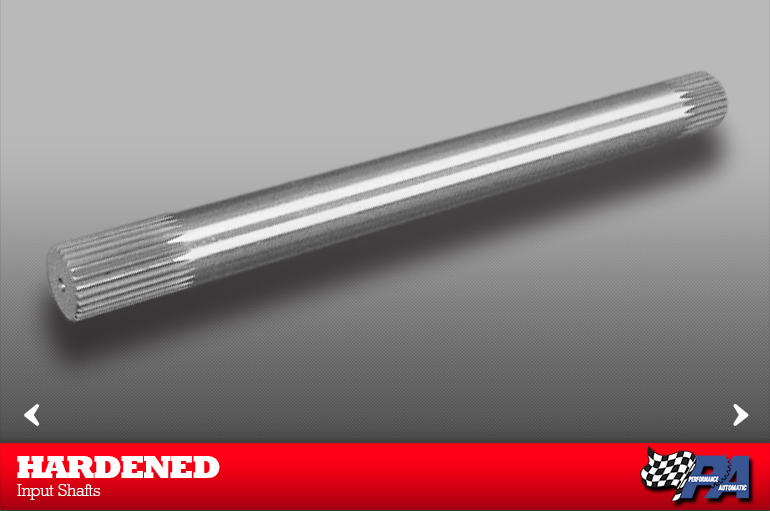 Representative image(s) may not reflect actual part number selected
Built for strength, designed for competition and trusted for its reliability, the hardened input
shaft from Performance Automatic is a welcome addition no matter what your application.

Custom forging from 4340 non twist steel produces the toughest shaft around. Hung style heat treating and a classified cool down process produce a tensile strength of 185,000 p.s.i.
and the capability to handle an extremely fast rate shear load.

Quality, performance and value make these hardened input shafts from Performance Automatic an essential
component for anyone looking to raise their transmission to the next level.