Platinum Xtreme Series SFI Flexplates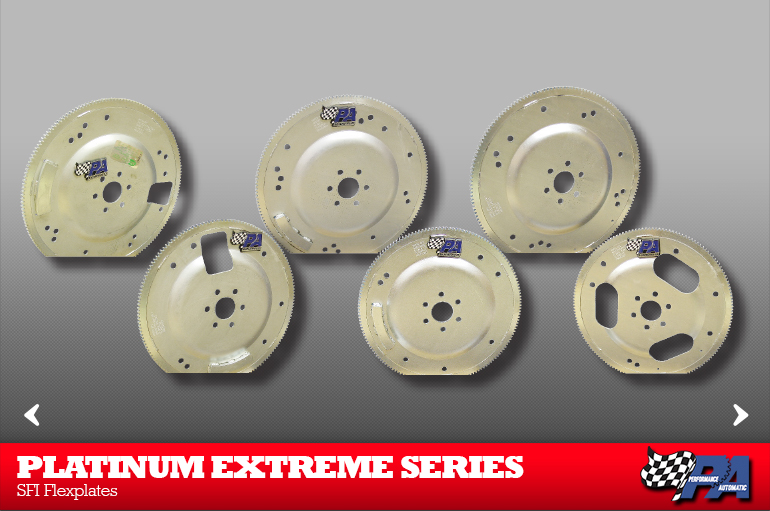 Representative image(s) may not reflect actual part number selected
Performance Automatic's Platinum series flexplates are engineered to
handle extreme duty applications and designed to take the punishment of
today's high horsepower engines.

The 4mm thick centerplate provides a solid foundation for these new designs. Ring gears are precision welded to meet SFI specifications, utilizing robotic machinery and cold welding process.

Performance Automatic's Platinum Xtreme Series are engineered for excellence and are rigorously inspected throughout the manufacturing cycle to ensure that our customers receive the quality that they have come to expect from Performance Automatic.

Performance Automatic's Platinum Xtreme series flexplates are designed to accommodate various size torque converter bolt patterns and they work with our Pro Fit bellhousings.