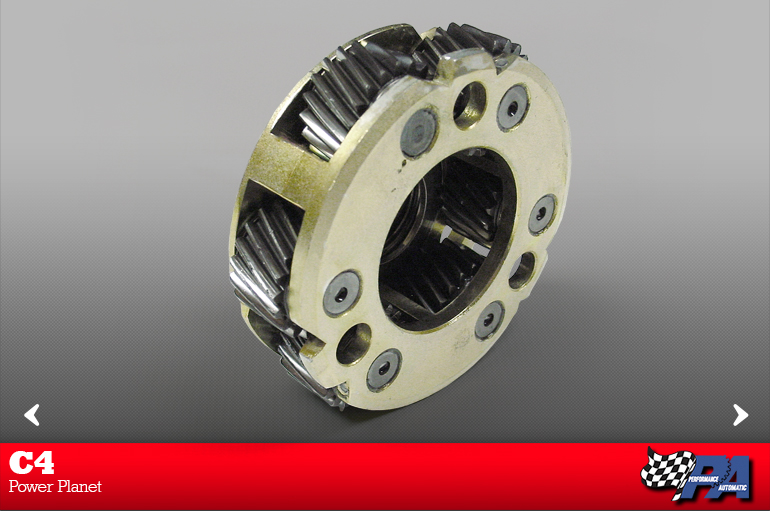 Representative image(s) may not reflect actual part number selected
Experience has shown that the forward planetary gearset is the weak link in high powered Ford applications running this transmission.

Performance Automatic has redesigned this gearset to incorporate six pinion gears as compared to a stock style three pinion, thus increasing the load handling characteristics by 100%. Precision CNC machining guarantees precise gear alignment and consistent performance. The planet carrier is also machined to accept a roller bearing assembly or use the original
equipment washer.