Turbo 400 Pro Touring Transmission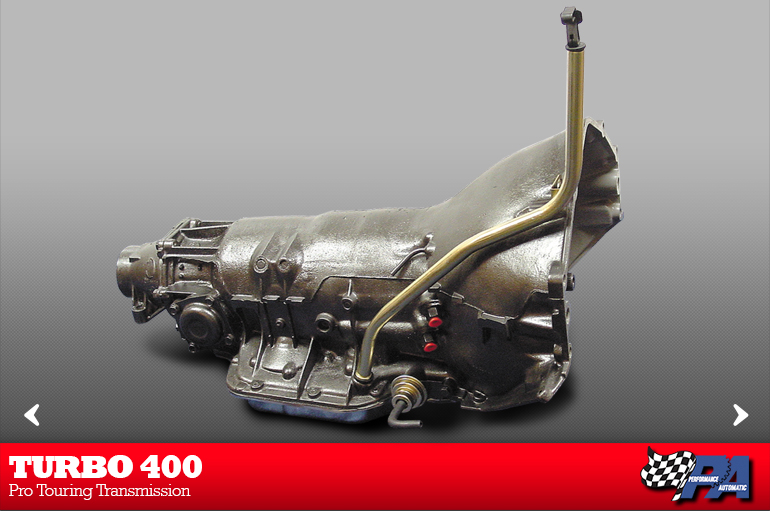 Representative image(s) may not reflect actual part number selected
Our Pro Touring turbo 400 transmission is rated to 800 horsepower. This is a great compliment to the 572 crate engine from GM.

If you are going big this is the turbo 400 to have. Of course, there is no core charge on the unit.

FEATURES:

• High performance master kit including high performance frictions and Kolene steels.

• High temp Teflon seals.

• Transgo shift kit (fully automatic or forward manual).

• Heavy duty rear case bushing.

• Hardened input shaft and drum assembly.

• Updated low roller assembly.

• High performance 34 element intermediate sprag.

• Speedometer drive gear.

• New high performance lined kick down band.

• High flow filter.

• New Torrington bearings.

• One year warranty.

• Deep aluminum pan.

• Thoroughly inspected Chevy or BOP case with 4" tail housing.
' Optional reverse manual transbrake, add part number PA40300.