200 4R Street Smart System Transmission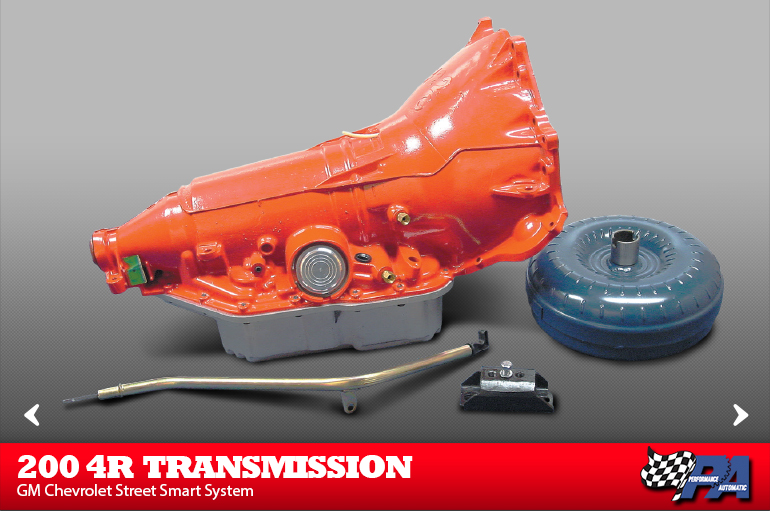 Representative image(s) may not reflect actual part number selected
Often overlooked the 200 4R can be a great upgrade from a TH350.

4 speed with overdrive, a lock-up converter and the same physical dimensions as a TH350, this is a great
swap out for a TH350.

Alto Red Eagle clutches band
and bands, rebuilt pump and shift improvement package make the 2004R a great unit for vehicles under 400 horsepower. An aluminum pan and
forever warranty seal the deal!