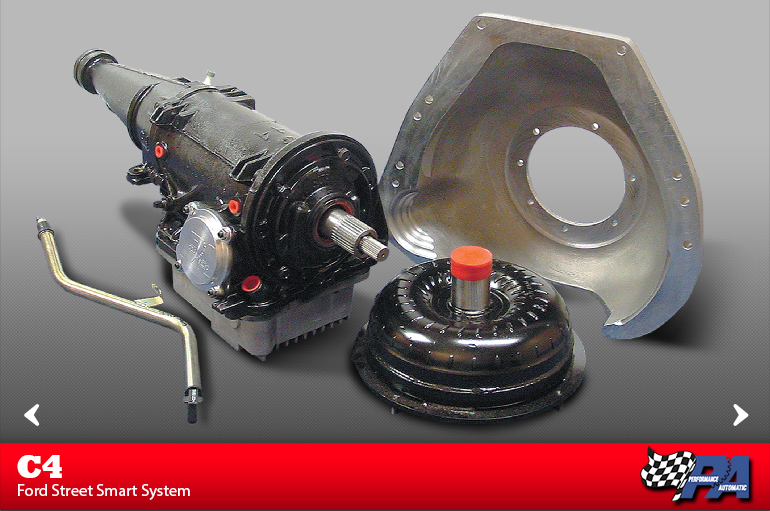 Representative image(s) may not reflect actual part number selected
At Performance Automatic, we've been modifying Ford transmissions for over 35 years. No one builds more, no one builds better.

Our C4's and C6's can handle gobs of power year after year. Only the best components are installed to provide years of performance driving.

Put our C4 in a Street Smart Package and you're guaranteed forever.

No one else comes close.