AODE / 4R70W Transmission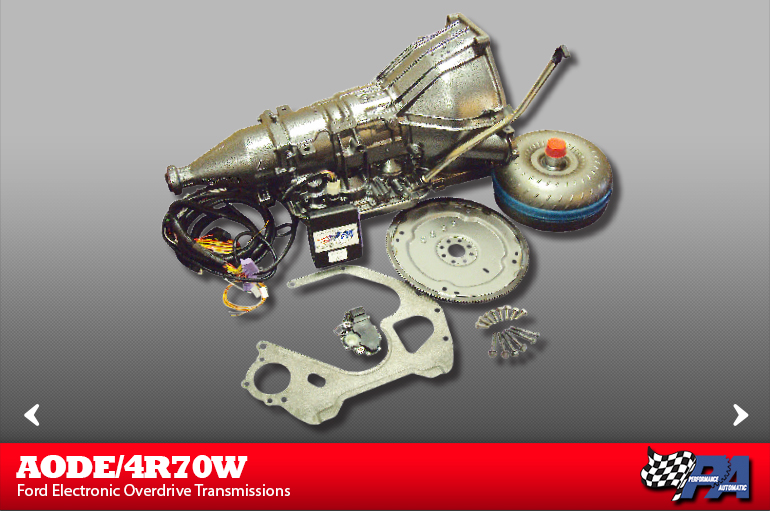 Representative image(s) may not reflect actual part number selected
Close cousin to the AOD, the AODE /4R70W is an electronically
controlled overdrive, first seen in 1992. This unit has shown remarkable performance on the "Hot Rod Power Tour
and Drag Week" and in several classes of the NMRA and Fun Ford race series.

Performance Automatic quickly sought out to explore the possibilities of this unit. Using the knowledge gained from our work on the AOD, Performance Automatic developed a streetable full manual transbrake valve body that has
rocked the competition. This valve body, combined with other

Performance Automatic exclusives, has delivered a transmission unmatched in
the industry.