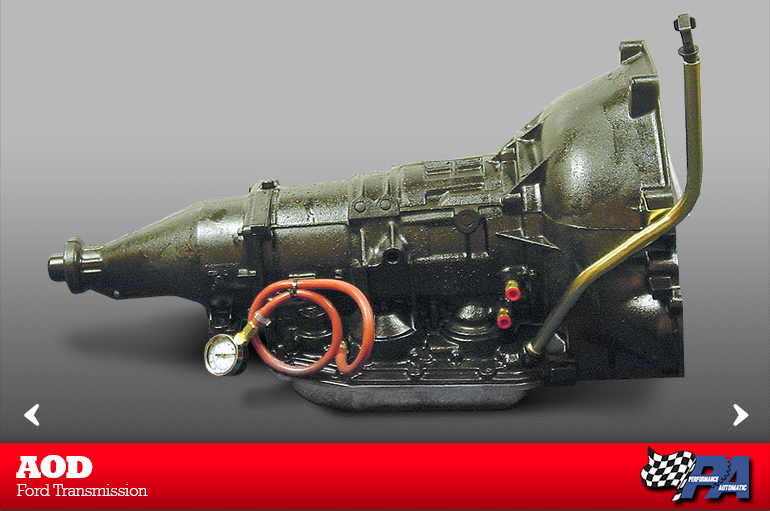 Representative image(s) may not reflect actual part number selected
First offered in full sized Ford cars and trucks in 1979, this transmission quickly found its way into the ever popular 5.0 Mustang in 1984.

Plagued with soft shifts and poor reliability,the AOD was not originally designed with performance in mind.

Performance Automatic recognized the future potential of this transmission and quickly went about re-designing the hydraulic circuits. What emerged was a transmission that could handle
more horsepower and torque than was originally thought.

Performance Automatic combined high performance racing clutches and high performance lined bands to improve heat
dissipation at the application points.

The Performance Automatic re-designed clutch and band application ratios to provide firm, positive shift characteristics. Top off these improvements with a complete dyno
test and minimum 12 month warranty and you have an AOD transmission any Ford
enthusiast would enjoy.