New 5 and 6 Speed Pro Shift Transmissions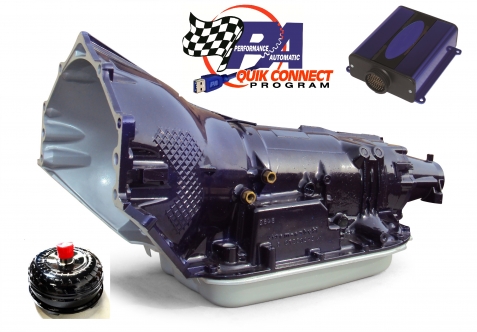 New 5 and 6 Speed Pro Shift Transmissions
FOR IMMEDIATE RELEASE

Performance Automatic has expanded and upgraded its GM 4L80E Street Smart Transmission line. We are now offering 5 and 6 speed versions of this rugged unit. The new "Pro Shift" 5 and 6 speed transmission packages are available for most GM and Ford Small and Big Block engines. Need the flexibility of a 5 speed? Performance Automatic has that ready for you in two different power levels. The 5 speed "Pro Shift" version also has electronically controlled engine braking. Want the ultimate? The new "Pro Shift" 4L80E 6 speed Performance Automatic transmission is here. Designed and built with the best parts available, the 6 speed "Pro Shift" has a better gear ratio spread for those vehicles the need the most out of their transmission. The "Quik Connect Program" is also included with our 5 and 6 speed "Pro Shift" transmission packages.
Performance Automatic is the leader in performance transmission technology. Our expertise and innovative products have been recognized nationally.