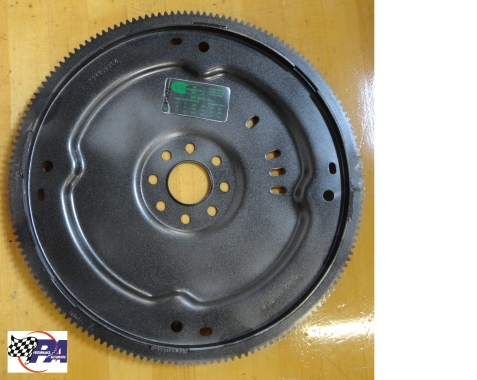 Coyote SFI Flexplate
In the interest of safety, Performance Automatic is proud to announce that they have an SFI Certified Flexplate for the Ford Coyote 5.0 Engine to the 4R70W and 6R80 Overdrive Transmissions. The PA26469 is made to the exact spec needed to mate this engine-transmission combination together without crankshaft, starter or converter complications. It is SFI certified, has extra welds and will accept any factory or aftermarket torque converter. This flexplate is 164 teeth and is set up for the 8 bolt crank, PA26469, is the one you need!

Performance Automatic is now considered to have the most complete Ford Automatic flexplate line in the country. Performance Automatic carries flexplates for the Small Block, Big Block, FE, Modular, Coyote and Lightning engines.
Performance Automatic is the leader in Ford performance transmission technology. Our expertise and innovative products have been recognized nationally.