RUTLEDGE WOODS 49 CHEVY STEP VAN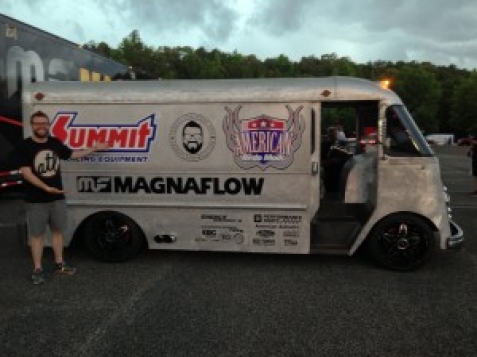 RUTLEDGE WOODS 49 CHEVY STEP VAN
The PA80103 4L80E Street Smart Package was installed with the GM Crate engine.
Another dream I recently got to fulfill was taking my 1949 Chevrolet Step Van on the 2013 Hot Rod Power Tour. I wrote a blog about for Hot Rod that you can read here. It was my first time on the HRPT, and I can't see myself missing another! We had a great trip. I met so many amazing people with great car stories to hear. It's truly something to behold when you see 3000 hot rods cruising the back roads of the South.

A HUGE thanks goes out to my friends at Summit and all of their partners! Those folks are true hot rodders at heart and know their stuff! This project wouldn't have been possible without all of them.