PAGM Series 4L60E Street Smart Systems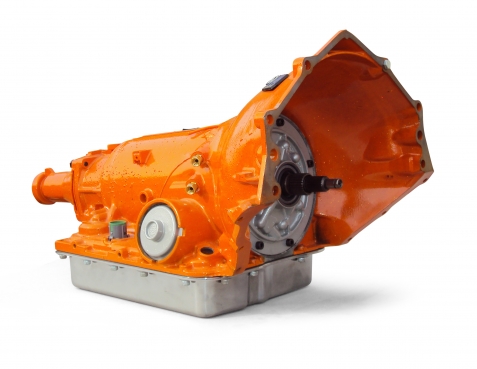 PAGM Series 4L60E Street Smart Systems
Performance Automatic announces the release of one of our newest PAGM Street Smart Systems for selected General Motors Performance Parts Crate Engines. PAGM Series Street Smart Systems are exclusively designed to complement the GMPP "350DX", "350HO","ZZ4", and "RJ350" engines. These GMPP Crate Engines have been increasingly popular with Street Rodders and Muscle Car enthusiasts alike. Performance Automatic has developed a customized 4L60E electronic overdrive transmission that we include in our PAGM Series Packages which has been designed for both performance and street ability. Our kits also include all the necessary transmission components to complete the installation.
All of our electronic transmission packages come complete with our "Smart Shift" transmission controller and matching wiring harness for a" plug in and go, no laptop required " installation. Our Street Smart Converters are designed to give "stop light to stop light" performance and to stretch that tank full of gas cruising down the highway in lock up. With the PAGM series, will also provide you with a complete hardware kit consisting of all the nuts and bolts needed for your particular combination, dipstick and filler tube, new trans mount and a dust cover.

Another "Street Smart" solution from Performance Automatic.